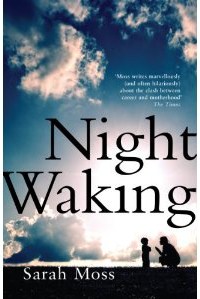 Night Waking is set on a fictional Scottish island, and tells the story of a family from Oxford spending the summer there. Anna, the narrator, finds the skeleton of an infant in the garden while trying to plant an apple tree, and she becomes obsessed with the baby's story while struggling to cope with her own disturbed and sleepless children. Her narrative is interwoven with letters from May, a nurse sent to Colsay in the 1870s to introduce what was then 'modern medicine' to the islanders.
I invented Colsay while remembering childhood and teenage summers in some of the more remote places in the Orkney and Shetland islands. It's not based on any specific place and is very much an outsider's idea of a Scottish island, because part of the point is that Anna isn't equipped to understand the place where she finds herself. The Victorian sub-plot comes more directly from late nineteenth-century St Kilda, where the infant mortality rate was in excess of 80% but the islanders still rejected the attentions of a nurse sent to improve maternity and neo-natal care. Very little is known about this woman and her experiences on the island, so I was able to write May into that space in history.
Night Waking was chosen as one of the winners of the Fiction Uncovered Fiction Uncovered  promotion for 2011. Videos are here (reading)  here (interview), and here (review by Damian Barr). 
Night Waking was the Mumsnet Book of the Month for May 2012.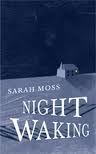 Reviews of Night Waking include
"Funny, atmospheric and brilliantly observed."  Woman and Home 
"Darkly funny …  territory as perilous as any far-flung archipelago, and Moss is a wry, winning guide." Justine Jordan, The Guardian

"Moss writes marvellously (and often hilariously) about the clash between career and motherhood. Allison Pearson for intellectuals." Kate Saunders,  The Times 
"Tartly humorous, sad and clever."  Sunday Times 
"Highly enjoyable second novel …. The upbeat conclusion to this blend of middle-class satire, historical fiction and campus novel does not soften Moss's withering take on sexism and her stark view of motherhood."  Anthony Cummins,  The Telegraph 
"Set to cement her reputation as one of contemporary fiction's brightest stars… Bleak but darkly funny."   Stylist  
"Anna's obsession with historical child rearing – fuelled by the mysterious discovery of  a child's skeleton – underscores the narrative in this original and accomplished novel." Carla Mckay,  Daily Mail 
"Sarah Moss writes the kind of books that are difficult to put down.  Night Waking is a brilliantly observed 21st- century comedy of manners.  It's also a tightly plotted mystery that keeps the reader wondering, and hoping, until the final page." Louise Welsh, Financial Times