The Frozen Ship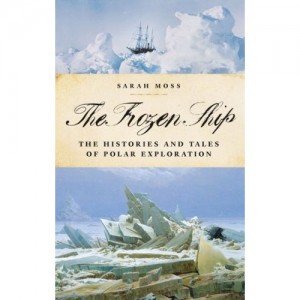 My first book, The Frozen Ship, grew from my research as a graduate student. It's an account of the way writing about the Arctic and Antarctic develops from the medieval Norse polar explorers onwards, focussed very much on the poetics and aesthetics of the Far North. Expeditions include those of Scott and Franklin as well as earlier and less famous travellers, and I also wrote about the influence of polar travel writing on Donne, Coleridge and Mary Shelley.
Spilling the Beans: reading, writing, eating and cooking in British women's fiction 1770 – 1830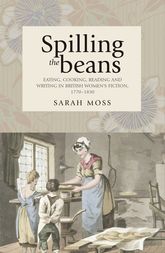 My academic monograph, Spilling the Beans: reading, writing, eating and cooking in British women's fiction 1770 – 1830, is not as far from writing about travel as it appears. Any reader of travel writing notices how much food matters when people are away from familiar cuisines, and it becomes even more important when supplies are limited, money is irrelevant and there is no other source of sensual pleasure. Having noticed that food replaces both sex and money on polar expeditions, I began to think about these equivalences in the Romantic texts I knew best. Locke presents food as what underwrites money, the original of currency, while for Freud it is the substance of love. Eighteenth century fiction explores both of these possibilities and the relationships between them.
Chocolate: a global history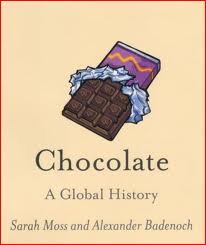 I spent many pleasurable hours discussing food and writing with my friends, and conversations with Alexander Badenoch (Eindhoven University of Technology and Utrecht University) led to our co-authorship of Chocolate: a Global History. I'd been noticing with increasing irritation the prevalence of a very moralistic vocabulary in relation to chocolate in popular culture; ice-cream and cake packaging proclaims the contents 'sinful' or 'wickedly indulgent', particularly for women. Alec and I set out to explore the history of chocolate, sex and sin, finding, as we expected, that it's all about gender and geopolitics and the real sins originate in the production rather than the consumption of chocolate.
Chocolate: a global history reviews include
Steven Poole in the  Guardian